Space Case
Dream Therapy & Hotel
Letterhead and Website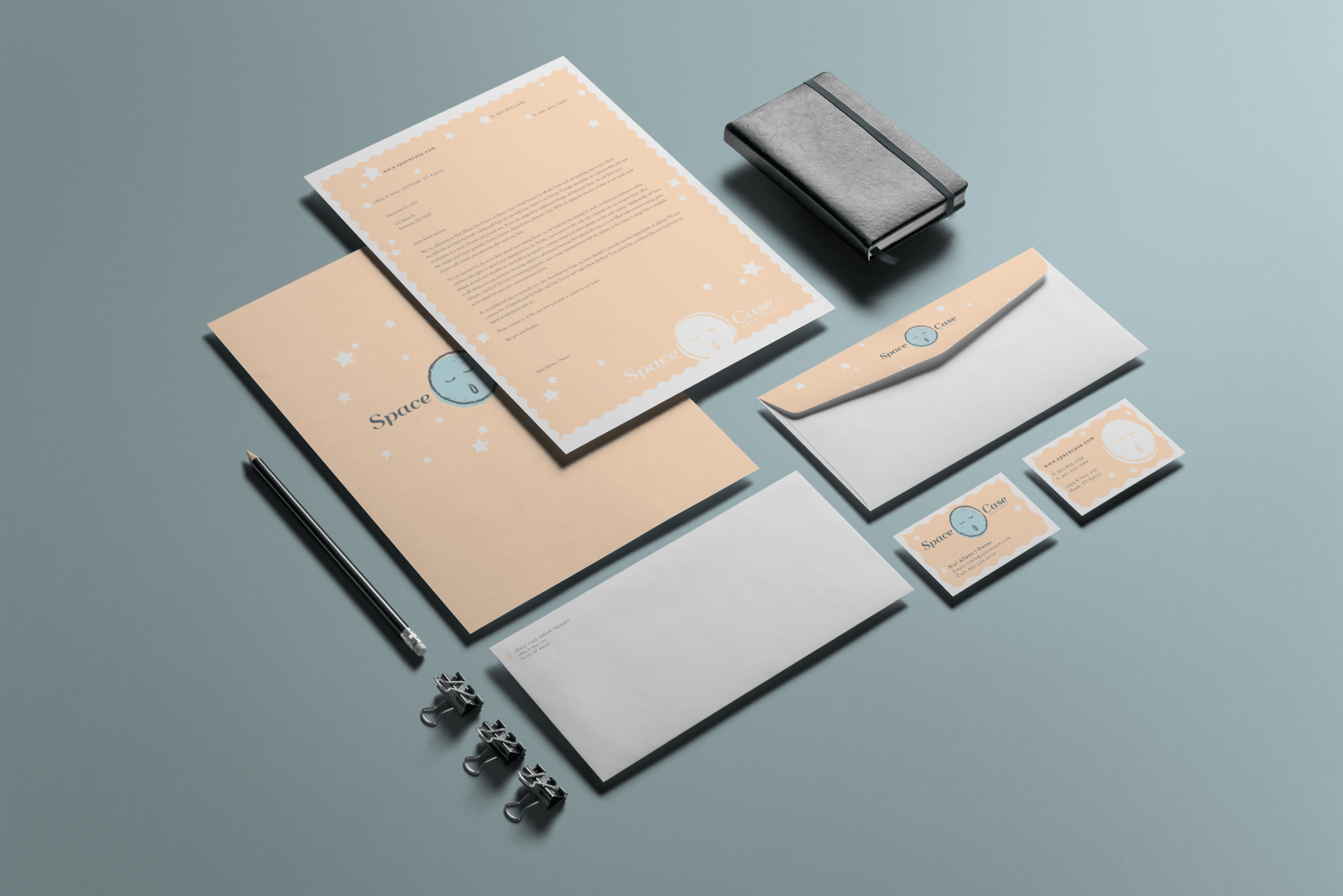 Space Case Hotel and Dream Therapy is an imaginary business in Nevada that provides specialty space-themed hotel services as well as an environment that promotes soothing and healing dreams. This fictional hotel is secretly run by an extraterrestrial family that is using this business as an opportunity to learn about humanity through their dreams. If you get a letter or business card from them, they come in peace!
See The Full Website
The website was designed and coded based on the original letterhead to inspire an extraterrestrial theme that reflects our solar system and includes themed rooms and a What Planet Are You quiz.
Letterhead Development
Initial Sketches
Logo Progress
Layout Variants
Final Logo